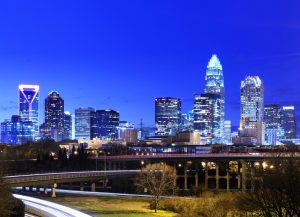 At Townsend Realty Group, we have been the trusted provider of a full range of real estate services throughout the greater Charlotte area since 2005. As a licensed real estate brokerage firm in both North and South Carolina, and a licensed contractor, we are uniquely qualified to assist with every facet of your real estate needs. So, whether you are a first-time home buyer, someone looking to sell your home, a beginning or seasoned investor looking for your next great deal or to hire a skilled property management team, or someone who is simply just searching for a great rental, you can depend on us to assist you along every step of the way!
As a boutique firm, we are able to provide a personalized level of service that is unmatched by our larger competitors.
Cost-effective, 24/7 service is the standard with us, so you never have to worry about being without support when you need it. We are also active investors ourselves, so we don't just talk the talk, we walk the walk. We have personal experience with buying, selling, renovating and management.
If you are searching for a rental option in the greater Charlotte Market including Chester, York, Lancaster, Union, Mecklenburg, Cabarrus or Gaston Counties, please let us know. We are here to help you find a rental that works for you. Property owners and investors, please get in touch if you are interested in getting the most out of your rentals. We look forward to working with you.