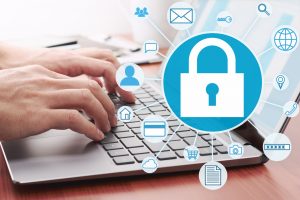 About 30,000 to 50,000 websites get hacked every day and the numbers are growing daily. Online security is vital to protect your website and the data it holds. Growth Spark Media recognizes this and implements top-level security for your website's protection. The following are five reasons why we do:
1. Hacked websites can target your customers:
Over half (56%) of internet traffic is from an automated source such as hacking tools, scrapers, spammers, impersonators and bots.
Malicious software (malware) infects websites, gathers data and hijacks computer resources.
If not protected, hackers can infect your website visitors with malware.
2. The number of hacked sites rises rapidly:
Attacks occur every 39 seconds on average; non-secure usernames/passwords give attackers more chance for success.
Hacked websites are used to retarget your site visitors so security is important to keep your customers safe.
Attacks do not always turn into hacks: those targeted at protected websites aren't successful.
3. Potential loss of revenue and reputation:
More than 80% of hacked sites have been removed from search results¹.
Search engines warn and restrict consumers from entering some websites (ex. sites without SSL², which are marked as insecure, etc.).
Hacked websites may cause consumers to lose trust and not visit your site again, leading to loss of reputation and/or revenue.
4. Website clean-up is more expensive than protection.
Malware is often hidden from the original files/database and attackers work hard to ensure that their backdoors³ are not easily removed.
It is recommended that a professional clean your hacked website, which can be expensive.
Around 84% of websites contain vulnerabilities⁴ so manual clean-ups are preferred.
5. Websites get blacklisted.
Blacklisted websites – those containing something harmful — are expelled by search engines, losing almost 95% of organic traffic.
Google quarantines at least 10,000 suspicious websites each day, warning users to stay away.
To become relisted, a site clean-up is required.
The importance of website security is increasing rapidly. You can rest easy knowing that the team here at Growth Spark Media uses the latest security software to protect your website, your business, and your customers. For more information regarding your website security, we encourage you to reach out to your GSM representative directly.
²SSL (Secure Sockets Layer) is a secure protocol developed for sending information securely over the internet (techterms.com)
³A backdoor attack uses a specific type of malware so hackers can avoid normal authentication procedures to gain access to a target system (techslang.com)
Source: Agnes Talalaev from patchstack, ¹Search Engine Journal; ⁴research by Acunetix