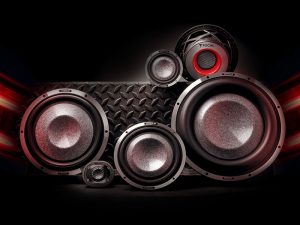 AMS was founded as Auto Marketing Services in April of 1982. The company engaged in the sale and installation of upgraded stereo equipment and other installable accessories to car dealerships. Beginning in 1987, the first retail showroom for Car Audio opened, and the fun began. Over the next several years, the business grew very quickly and ended up in it's current location on King James Way in 1990.
Over time, car audio has blossomed into a number of different products we now refer to as Mobile Electronics. Home Audio and Video has expanded to include Automation and powerful WiFi networks. The commonality you'll find in all that we do is the people, our staff. People who come to work each day practicing their passion. Trained and experienced, this is a group of people you can trust with your home or vehicle.
With our proven performance over many years, AMS is able to attract vendors who make "The Good Stuff". Not always the most expensive, but certainly the top performing equipment in a given price class. AMS makes it so much easier to own and operate higher performing products without the higher price.