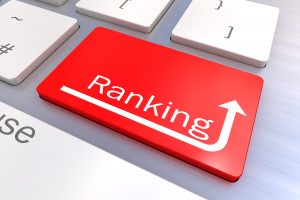 Google will be adding a Page Experience metric to its ranking factors, which will measure a site's overall responsiveness and reward pages that offer a better user experience. 
While quality of content remains the most essential aspect from an SEO* perspective, this metric will affect ranking results, so it's important to be well informed.  Following is how to prepare, with steps we continue to provide at Growth Spark Media to ensure the most optimal results in Google search.
1) Get an excellent web hosting service
Ensure your site is fast and responsive – performance is already a key ranking factor.

Analyze your site's responsiveness with a website performance monitoring tool.

Check out sites that gather and share performance data on web hosting providers.
2) Keep your page's size light
Avoid overstuffing web pages with visual content that slows down your site.

Optimize images and make them weigh less by using image compressor tools.

If your page is content-heavy, spread the largest items to multiple pages within your site.
3) Optimize your site for mobile
Google only wants to display mobile-friendly sites: there are an estimated 3.5 billion smartphone users, growing to 3.8 billion**.

Ensure that your site adjusts to small screens – it's what users expect when accessing info on smartphones.

Test if your site is mobile-responsive.
4) Install security measures
Weed out any deceptive content, such as spyware, social engineering scams, false information, etc.

Scan your website to see if any issues pop up.

Add a firewall (network security device) to protect your site from malware and other hacking attempts.
5) HTTPS
Google prefers sites with a Secure Sockets Layer (SSL) certificate in the website's URL — http://https://— the latter is SSL secured.

The SSL certificate encrypts any data that travels between users and servers.

A "not secure warning" is mainly due to the site missing an SSL certificate.
6) Tone down or remove large pop-up banners
Google aims to penalize sites that aggressively keep users from quickly accessing content.

Avoid giant banners and pop-ups that cover the screen, are difficult to dismiss or keep popping up.

Disclaimers, cookie info, age policies, login dialogs and reasonably sized banners are exceptions.
It's important to plan ahead and implement best practices to prepare for Google Page Experiences' metrics. Through testing your site's performance, security, and mobile friendliness, Growth Spark Media continues to be on top of these strategies and will tweak or add to your site based on the results.
*SEO (Search Engine Optimization):  the practice of improving your online visibility in organic search results to increase the quantity and quality of your website traffic (webfx.com)
Source:  Searchenginewatch.com, Gert Svaiko; **Research from Statista